Yokohama/ Minatomirai area is one of the hottest places to visit in Japan. This area shows various of image views and cultures, such as classical image contrasted with modern image, Western culture contracted with Chinese culture, and ocean view contracted with city view, etc.
Bay Quarter Yokohama (Near Yokohama station)
Cruising (Sea Bass)
Yamashita Park
Walk
Motomachi & China Town Area (Lunch)
 Train or Bus
Minatomirai Area
Walk
Noge Area (Dinner)
Bay Quarter Yokohama
Bay Quarter Yokohama is a big commercial complex and 5 minutes' walk from North exit of Yokohama station. It faces the Pacific Ocean and has a beautiful scenery, which is worthy of the departure of your Yokohama journey. Before starting your trip, you can have breakfast at a café, some of which open early.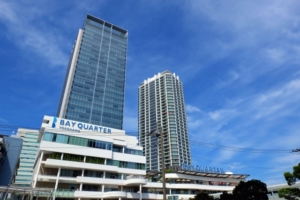 Sea Bass
Sea Bass is a marine traffic that links major sightseeing spots in Yokohama. It departs approximately every 30 minutes at 2nd floor in Bay Quarter Yokohama. You can enjoy the view of Yokohama with a comfortable sea breeze.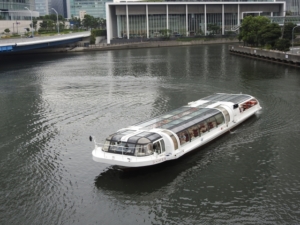 Yamashita Park
Yamashita Park is known as a popular date spot for couples. Many people roam around here in a sunny day.
Yokohama Marine Tower adjacent to this park provides a panoramic view of Yokohama area with the ocean. Night view here is also highly recommended.
You can also go to Osanbashi easily from this park, which is one of the biggest wharf for large passenger ship in Japan. That looks like a whale and so called "the back of a whale" as a nickname.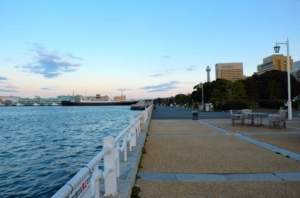 Motomachi & Yokohama China Town Area
Motomachi and Yokohama China town, which face each other, are 5 minutes' walk from Yamashita Park. It is recommended to have lunch here.
Motomachi originally became prosperous as a shopping street for foreigners in 1859 when Yokohama Port opened and has actively adopted European goods and tastes. A sophisticated mood remains today and you can enjoy French restaurants, café and cake shops and so on.
Yokohama Chinatown is the biggest one in the East Asia. You can enjoy genuine Chinese foods or sweets at affordable price.
famous restaurant: Keitokuchin (景徳鎮)
http://www.keitokuchin.co.jp/ (official webpage, english)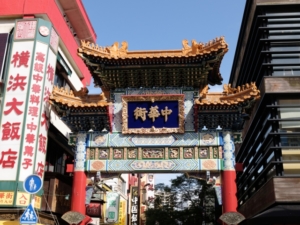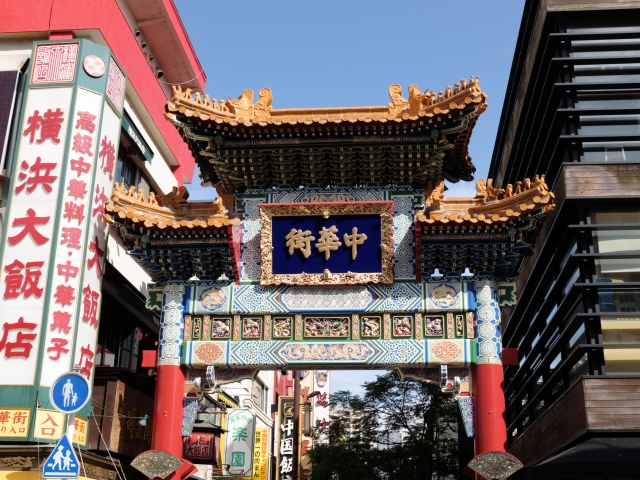 Minatomirai Area
Minatomirai is the most fashionable place and the most popular date spot in Yokohama area today. There are so many things to do here; shopping in Queen's Square, World Porters and MARK IS Minatomirai etc., commanding the fine view from Landmark Tower or the ferris wheel in Cosmo World, walking around Kishamichi Promenade and Red Brick Warehouse, and visiting Cup Noodle Museum to make your own original cup noodle and so on.
Don't forget enjoying the night view in Minatomirai. You will love the mood if you stay here at night.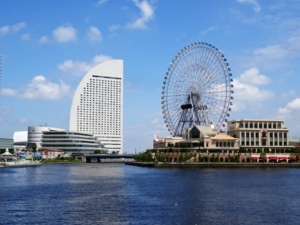 Noge Area
Noge area is the back side of Minatomirai, where there are many Japanese-style drinking restaurants (Izakaya). Noge has been famous as a drinking place for middle-aged men. So, you will be able to go deep into Japanese drinking culture here. Currently, restaurants that are friendly for young girls have been increasing and that image has been gradually changing, which means some restaurants are becoming easy to go for foreigners as well.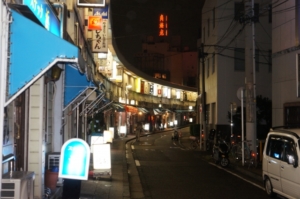 by nomunomu
Expert in Yokohama and Kawasaki area