Target: Family with children (around 10 years old).
Request: Less changing accommodation with children. Kyoto and Kanazawa are too much for children to see Japanese history and culture, and then pick up Kyoto only.
Rough Route: Fly into Osaka and out by Tokyo.
Day 1 Arrived in Kansai International Airport in Osaka
Day 2-Day 5 (Stay in Kyoto)
-Kyoto
-Nara
-Osaka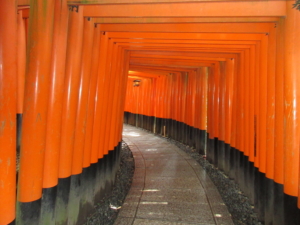 Day 6 Shirakawa-go (Stay at Shirakawa-go)
Shirakawa-go is a historic village where unique traditional farmhouse survive. Built in the architectural style called "Gassho-zukuri," these houses are characterized by steep-pitched thatched roofs, which are designed to shed heavy show typical of this region.
Toyota Shirakawa-go eco institute organaizes nature tours for trekking snow road.
They recommended to bring your show shoes, but you can also rent shoes with 1000 yen.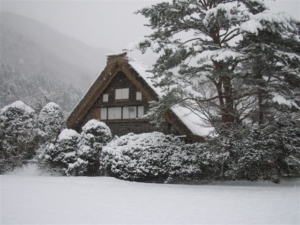 Day 7 - Day 8 Takayama (Stay in Takayama)
Takayama is located in Gifu prefecture. Its townscape is reminiscent of the Edo period.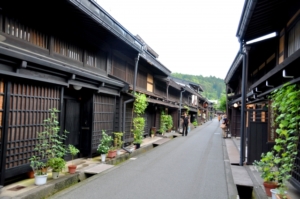 Day 9 Mt. Fuji (Lake Kawaguchi) / Hakone
Mt. Fuji is situated on the border of Shizuoka and Yamanashi prefecture. It is highest peak in Japan, standing as high as 3,776 meters. It is famous for its perfect cone shape of unparalleled beauty. Weather you stay at Kawaguchiko or Hakone is your choice.
 Stay at Lake Kawaguchi?
From Takayama, there is a highway bus from Takayama bus center with 5,000 yen for adults. It departs Takayama at 7:20 and arrives at lake Kagacuhi at 11:52. You can reserve seats via internet. ( Tickets are sold at bus stop with same price)
Mt.Fuji looks different from each places, such as from Hakone, from Lake Kawaguchi, from Lake Motosu and so on.
If you want to see Mt.Fuji closely, better to go Lake Kawaguchi, not Hakone.
 Stay at Hakone?
In order to access Hakone from Takayama, get on a limited express from Takayama to Nagoya, and then, use bullet train from Nagoya and get off at Odawara station, which is nearest bullet station from hakone (still 4 hours to take).
From Odawara to Hakone, take a train with 15 mins.( Hakone Tozan Tetsudo)
I recommend to use luggage transfer service at Hakone. Put your luggage in Hakone Yumoto station, then your stuff are transferred to your hotel in Hakone area with 800 yen for regular size.
http://www.hakone-tozanbus.co.jp/carry/
(official webiste for lagguage transfer service from Hakone Tozan Bus company, Japanese)
One way to enjoy panoramic view of Mt. Fuji in Hakone to climb up Mt.Kintoki which is easy to climb up to the summit:
Mt. Kintoki is famous for panoramic view of Mt. Fuji. Take a bus bounded for Togendai from Odawara station, and drop off at Sengoku bus stop. Walk 10-15 minutes and get to the entrance from Mt. Kintoki's mountain trail and take 60 mins from the entrance to the summit. For luggage, there is a left luggage office at Odawara station where you can ask luggage transfer service to your hotel, too).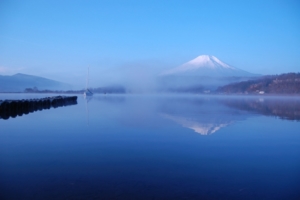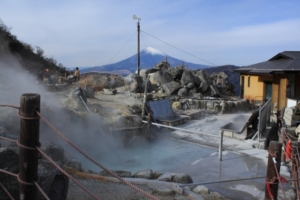 Day 10 - Day 13 Tokyo (stay in Tokyo)
Recommended side trips are below;
-Kamakura
Kamakura is world-famous for the Great Buddha which is an outdoor bronze statue of Amida Buddha located on the grounds on Kotoku-in Temple. It is approximately 13.35 meters, which is one of the largest bronze Buddha statues in Japan.
-Nikko
Nikko Toshogu is a Shinto shrine situated in Nikko, Tochigi prefecture. The shrine is part of the "Shrines and Temples in Nikko," listed in 1999 as a World Heritage site. It is the mausoleum of Ieyasu Tokugawa, who founded the Tokugawa Shogunate in 1603. The buildings in the precincts are famous for colorful and elaborate sculptures depicting plants and animals.
-TDL (Tokyo Disney Resort) for children
Tokyo Disney Resort, located in Urayasu, Chiba prefecture, has been Japan's premier theme park with 25 million visitors annually. Tokyo Disney Resort has two parks; Disney Land and Disney Sea. Each park is very huge and takes one day to go around for each.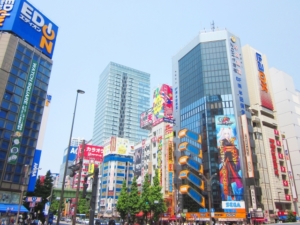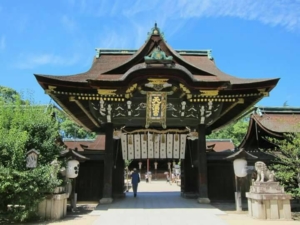 Day 14 Fly from Haneda or Narita International Airport