Theme: Best of Japan with 14 day
With 14 days, you can cover most of the main sightseeing spots in Japan with JR rail pass.
* Tokyo (4 nights) — Kanazawa (2 nights) — Takayama (1 nights) — Hiroshima (2 nights) — Kyoto (4 nights) (13 nights)
Cities: Tokyo, Kyoto, Nikko, Kamakura, Hakone, Kanazawa, Shirakawa-gou, Takayama, Hiroshima, Nara, Osaka
Day1 Tokyo: sightseeing in Tokyo (stay at Tokyo)
Tokyo is a capital city of Japan. You can enjoy shopping and spending your time in many beautiful parks (Shinjuku Gyoen, Rikugien, and so on)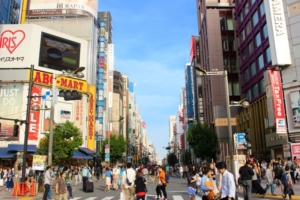 Day2 Nikko: Tokyo-Nikko (a day trip) (stay at Tokyo)
Nikko is one of the popular city for sightseeing. You can touch with nature (Kegon water fall) and Japanese shrine, Tosho-gu.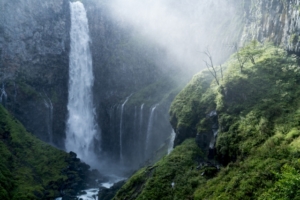 Day3 Kamakura: Tokyo-Kamakura (a day trip) (stay at Tokyo)
Kamakura is similar to Nara, because in both cities, you can see big Buddha. But there is totally different era from Nara period. Kamakura period is Japanese soldier oriented, and they regarded simple and strongness as beauty.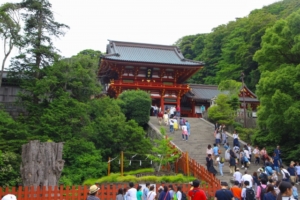 Day4 Hakone: Tokyo-Hakone (a day trip)  (stay at Tokyo)
Hakone, you can see Mt.Fuji (weather permitted) and soak into hot spring. Also, there is an old "gate" (Sekisho), remained from Edo period.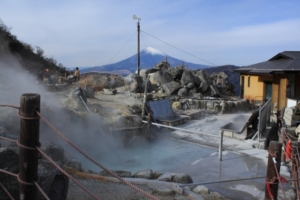 Day5 Kanazawa: Tokyo-Kanazawa(stay at Kanazawa)
It takes 3 hours to get Kanazawa from Tokyo.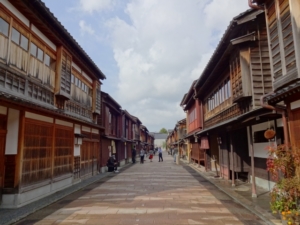 Day6 Kanazawa: sightseeing in Kanazawa (stay at Kanazawa)
You can see Kenrokuen (Japanese garden), Kanazawa castle, Chaya-machi and so on.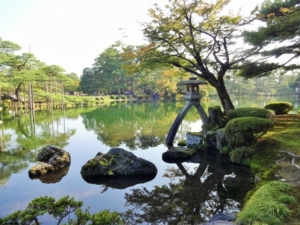 Day7: Shirakawa-gou & Takayama (stay at Takayama)
From Kanazawa-Shirakawa-gou-Takayama, you can go by Nouhi-bus(local bus). In Shirakawa-gou (a village), you can see unique houses among a valley. It is listed on UNESCO Japan's World heritage sights. In winter, all houses and ground are covered with snow.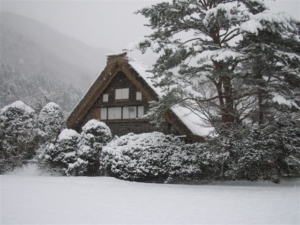 Day8 Takayama-Hiroshima by bullet train (stay at Hiroshima)
From Takayama-Hiroshima, you can go by bullet train.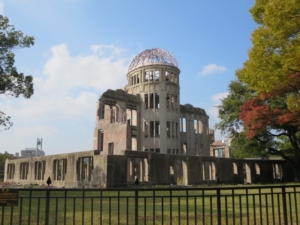 Day9 Hiroshima: Sightseeing in Hiroshima (stay at Hiroshima)
You can see Miyajima island, Itsukushima-jinjya in Miyajima Island, too. Its vermilion-painted buildings connected by the corridors and its symbolic great trii gate appear as floating on the sea at high tides.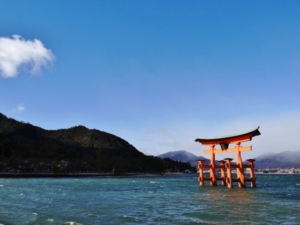 Day10 Hiroshima-Kyoto: Sightseeing in Kyoto (stay at Kyoto)
After you get to Kyoto, you can visit Uji district which is famous for Japanese tea. You can enjoy Japanese tea by taking a lesson or drink Japanese tea in a cafe.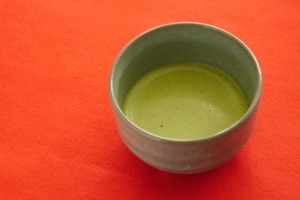 Day11 Kyoto: sightseeing in Kyoto (stay at Kyoto)
Kyoto is one of the historical cities. Emperor had lived in Kyoto for a long time until Edo period ended.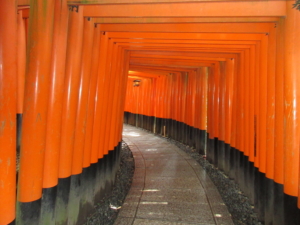 Day12 Kyoto: sightseeing in Kyoto (stay at Kyoto)
You can visit Arashiyama district where you can see beautiful foliage in autumn, and get on a romantic train.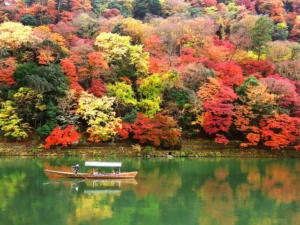 Day13 Nara: sightseeing in Nara (stay at Kyoto)
Nara city is also an ancient city. There are a lot of old temples with great Buddha.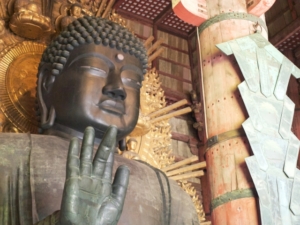 Day14 Osaka: sightseeing in Osaka
Osaka is a second biggest city in Japan. Osaka is an energetic city and has unique food and culture.