Target: U.S.A, Abu dhabi, Canada ( Direct/ In-direct flight)
Airport: Arrive/Depart at Chubu Centrair International Airport (Nagoya)
Cities to visit: Osaka, Kyoto, Nara
How to access from Chubu Centrair International Airport to Osaka?
There is no direct bus. From Airport, go to Nagoya station by shuttle bus and From nagoya to Osaka, you can choose either bus (1500-3000 yen for one-way with three hours) or bullet train (5830 yen for one-way with an hour).
Accommodation: Osaka ( Osaka is one of the biggest cities with many hotels)
Tips; If you are thinking to go to Kuromon market, Nishiki market (Kyoto) will be a candidate,too. Nishiki market treats more various goods while Kuromon market sells specified with foods (especially in seafood).
Day 1 Arrived in Japan (Centrair)
Go to Osaka with highway bus.
Day 2 Explore Osaka area
Umeda sky building
Osaka Castle
Shinsaibashi
Hozenji yokocho
Dotonbori at night (next to Hozenji yokocho)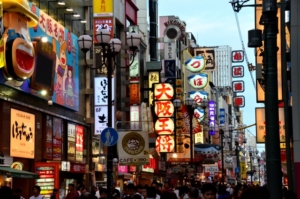 Day 3 Explore Kyoto area

*Ginkakuji temple
*Philosoper's path
*Eikando temple
*Nanzen-ji temple
Eikando and Nanzen-ji are one of the famous view spots for foliage.
(* above three sightseeing spots can be seen serisely)
Heian shrine
Higashi Oji Street, or Higashiyama Dori
Along this street, shrines, temples, museums are in line and know for good place to walk.
Kiyomizu temple with San-nei Zaka
How to go around in Kyoto area?
There is a one day ticket and two-day ticket for public transportation
For only local bus: 500 yen for adults (one-day)
For both local bus and train: 1200 yen for adults (one-day)
Almost all the sightseeing spots in Kyoto area are covered with above ticket.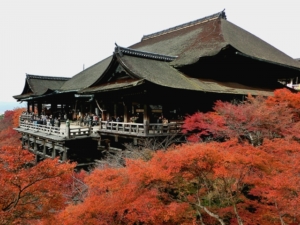 Day 4 Fushimi (Kyoto), Sake brewery in Fushimi, Uji
Fushimi Inari Shrine
Some itineraries shows go Fushimi and Nara together with same day. But, when you stay in Osaka, it is better to separate Fushimi from Nara area since it takes an hour to get Nara from Fushimi with opposite direction.
if you want to go to Fushimi, how about going Uji area in the same day? Uji has famous sightseeing spots Byodo-in which was registered as a World Heritage site by UNESCO. The main building, the Amida Hall. In the center of the hall is a wooden seated Amida-nyorai statue covered with gold leaf, which was sculptured by Jocho with Yosegi-zukuri method, which is a method of assembling several parts of sculptured wood. And also, Uji is famous for japanese green tea. It is nice with drinking tea at cafe with some sweets along Uji river.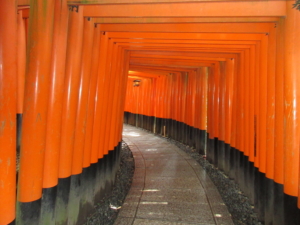 Day 5 Outskirts of Kyoto
Kinkaku-ji Temple, Ryoan-ji Temple, Arashiyama district
Arashiyama is one of the time-honored travel destinations in Kyoto, which is also world-famous as as one of Japan's best spots for viewing cherry blossoms and autumn leaves.
In Arashiyama, you can visit below spots;
Togetsukyo, or "Moon Crossing Bridge"
Tenryu-ji Temple which was designated as a World Heritage site in Kyoto
Iwayama Monkey Park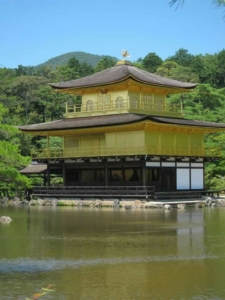 Day 6 Osaka
Kuromon Market (An alternative option is Nishiki Market in Kyoto in Day 5)
Sumiyoshi taisha
Nipponbashi den den which is Japan's one of the famous electric appliance shopping district located in center of Osaka.
You can also go to Nara in this Day 6. Following sites are recommended for Nara:
-Kasuga Taisha
-Todai-ji Temple
Todai-ji Temple is one of Japan's most famous Buddhist temples and a World Heritage site listed as "Historic Monuments of Ancient Nara." Its Great Buddha hall, which is one of the world's largest wooden buildings, houses one of the world's largest bronze statues of Buddha.
-Nara Park
Nara Park with an area of approximately 660 hectares, is nationally designated as one of the "Place of Scenic Beauty." Nearly 1,100 sacred deer which are believed to be the messengers of the deities of kasuga Taisha Shrine.