Target: Girl's group up to 5 person
Age: 20-30 years old
Aki introduces an exciting itinerary for Tokyo 1 day for girl's group. You can touch with traditional culture, sub culture and modern lifestyle in Tokyo.
8:00-9:00 Breakfast at Ginza TRICOLORE
Ginza TRICOLORE is one of the old cafe in Ginza. This cafe was open since 1936. At that time, people are familiar with coffee and the number of cafe bursted into tears. Current house is rebuilt in 1982.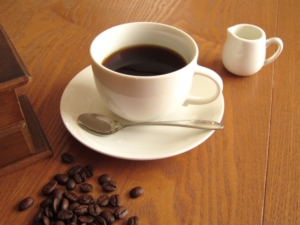 9:00-11:00 Watch a Kabuki show
Buy a one-act ticket for Kabuki linning up the ticket counter.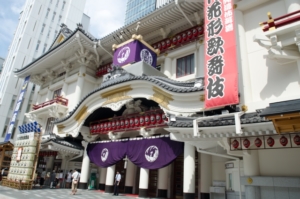 11:00-11:30 Transfer from Ginza to Omotesando by train
11:30-12:30 Lunch at KAWAII MONSTER CAFE HARAJUKU
It is exciting cafe, which resembles Harajuku, swallowing everything from all over the world. When you enter the cafe, you will be surprised a cake shaped Merry-go-round and it is consisted of four categories of space with colorful unique objects.
12:30-13:30 Meiji Shrine
After lunch, stroll in the great nature of Meiji Shrine. These forest are artificial, although you might think it is natural. If you go under the big gate which is 12 meters high, it is said that you will be lucky.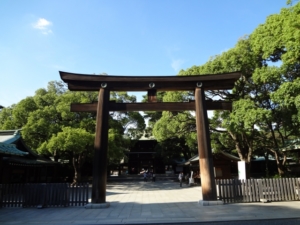 13:30-14:00 Transfer from Harajuku to Akihabara by train
14:00-15:00 Spend time at Akihabara electronic destrict.
Akihabara is Japan's largest electric appliance shopping district located in downtown Tokyo. With its concentration of more than 600 stores selling exclusively electronic products. The recent trend of "otaku culture" has led to the introduction of animation-related establishments including "maid cafes," where waitress are dressed in anime characters' costumes.
One of the major "maid cafe" is blow;
@home cafe
At home cafe, which has 5 stores in Akiba, is one of the most famous maid cafe in Japan. Nearly 180 stuff are waiting for you to take a rest.
Official website is below link (English)
If you want to buy electronic parts, please visit this link .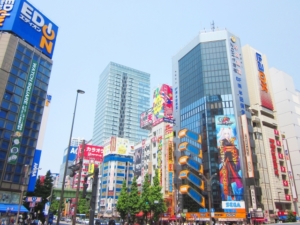 15:00-15:20
Transfer from Akihabara to Iwamoto-cho by train or you can walk up to Kai house directly from Akihabara station with eight minutes' walk
15:30-18:20 Take a lesson for cooking Japanese cuisine 
Take a lesson for cooking Japanese cuisine at Kai house, a headquarter of Kai group which is a major company for producing cooking knives. This lesson is for international tourists to know more about Japanese cuisine, hold on every Thursday in English. Not only for cooking foods, but also you can learn the etiquette of eating, decorate dishes and so on.You can also watch  a demo to introduce how to select appropriate tools, too.
Please check website for time schedule.
Hours: from 2 to 2.5 hours
Official website for Kai house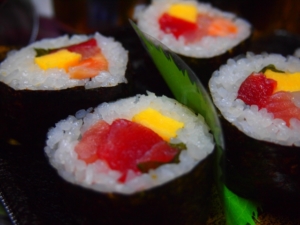 by Aki
Salesperson at IT firm. Born in Yokohama and has speciality in Yokohama and Tokyo.