Still Using On-line booking site to book your luxury hotel?
Use our free-online-travel-agency service to get insight about trip to Japan.  Our strength is one-stop service with valuable price.
You could reach our various luxury service  from booking luxury hotel, such as Hyatt regency, or The Peninsula Tokyo to arranging pick-up service and other request during your stay in Japan by just contacting us via on-line.
Tell us your request. We propose itinerary and book hotel, hired car, tour-guide upon your request.
Flow to book your itinerary
Get insights and Information by Free-online inquiry
Contact us letting us know your interests.

We start working until we have the best trip for you and we send you a Proposal of Itinerary.

If you agree with the itinerary, you make a payment of 15% of the total cost as a deposit or total cost. From this moment the dates and itinerary are insured for you.

We make reservations and arrangements for your trip and in less than 48 hours we send you a document with evidence of reservation of accommodations and a confirmation key.

Once you have made the total payment of the package, we will send by email or mail(if preferable) the documentation of your trip, with the detailed itinerary, the hotel confirmation keys, travel advice according to the season, your JR Pass (if applicable), the expected climate, data of places to visit, etc.

You travel, we meet you at the airport and you enjoy Japan! It is important to note that at all times we are in contact with you through social networks (Skype, WhatsApp, e-mail, etc.).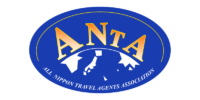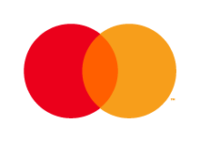 zip trip japan is a member of ANTA

What is ANTA?
The All Nippon Travel Agents Association (ANTA), a group of approximately 5,700 travel agents, enjoys designated status from the Commissioner of the Japan Tourism Agency in accordance with the Travel Agency Law. ANTA works to increase convenience for travelers by creating a safe, comfortable travel environment through general programs as well as programs that are legally mandated as a result of its status as a designated association. The Association's membership consists of full members (travel agents) and supporting members (organizations and individuals that support the Association's objectives). Full membership confers status as a bonded member as described in Article 22, Paragraph 9 of the Travel Agency Law and requires full payment of the entity's portion of the compensation security bond as stipulated by the Travel Agency Law and the Association's debt settlement agreement.