As a Japanese's Machu Picchu, Takeda castle is famous in Japan. Actually a castle tower does not remain in takeda castle. But it is famous for its appearance. It appears to be floating on a sea of clouds on foggy autumn early mornings.
Takeda castle is categorized with Mountain castle. The main purpose for making a castle on the top of the mountain is to defend itself. But during Tokugawa period, a peaceful era, you do not have a castle in mountain, then the castle was abandoned not long after.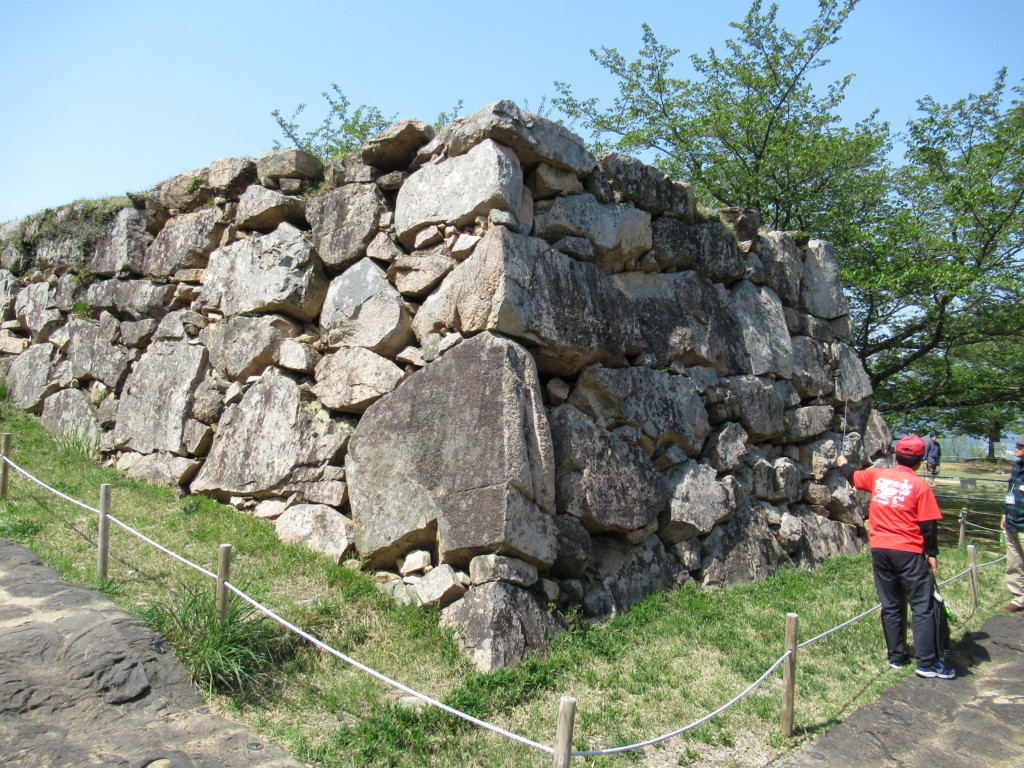 No buildings (including a castle tower) are left standing on the castle grounds, but it is said that the foundations are still largely intact and it is one of the biggest intact for mountain castle in Japan, and stone wall remained completely. Visitors follow a marked-off, one-way walking course, knowing their defensive wall, such as an exit with 90 degrees curve and how to make the stone wall.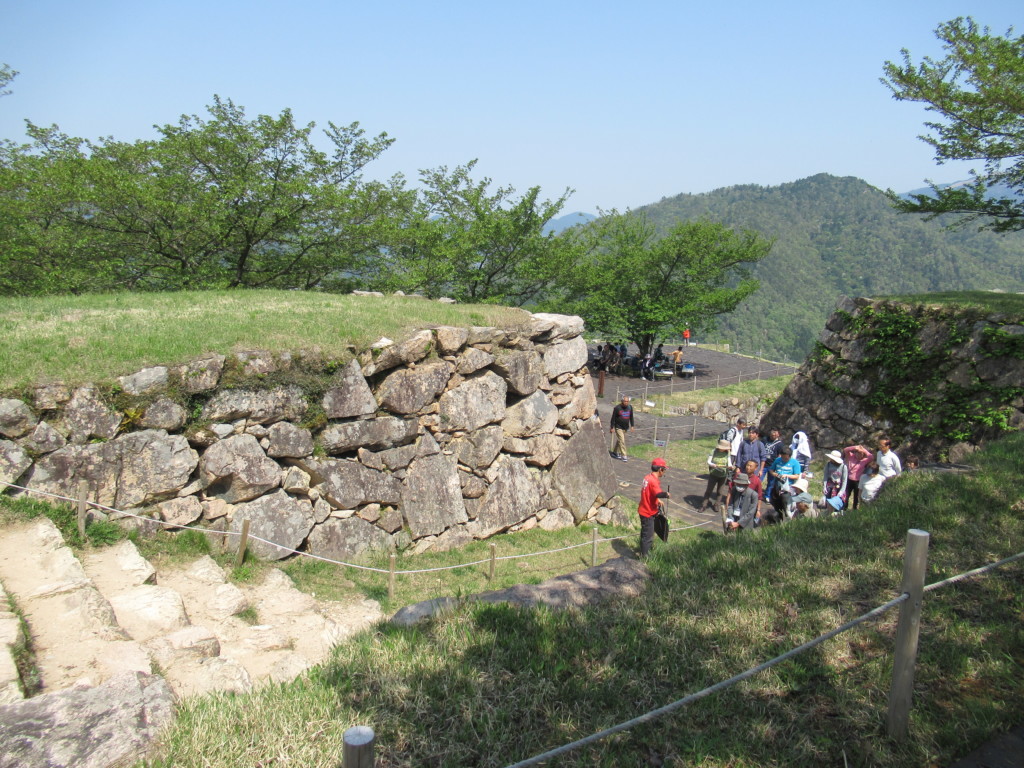 A lot of curve with 90 degrees and steep stairs will let you know its defensive function.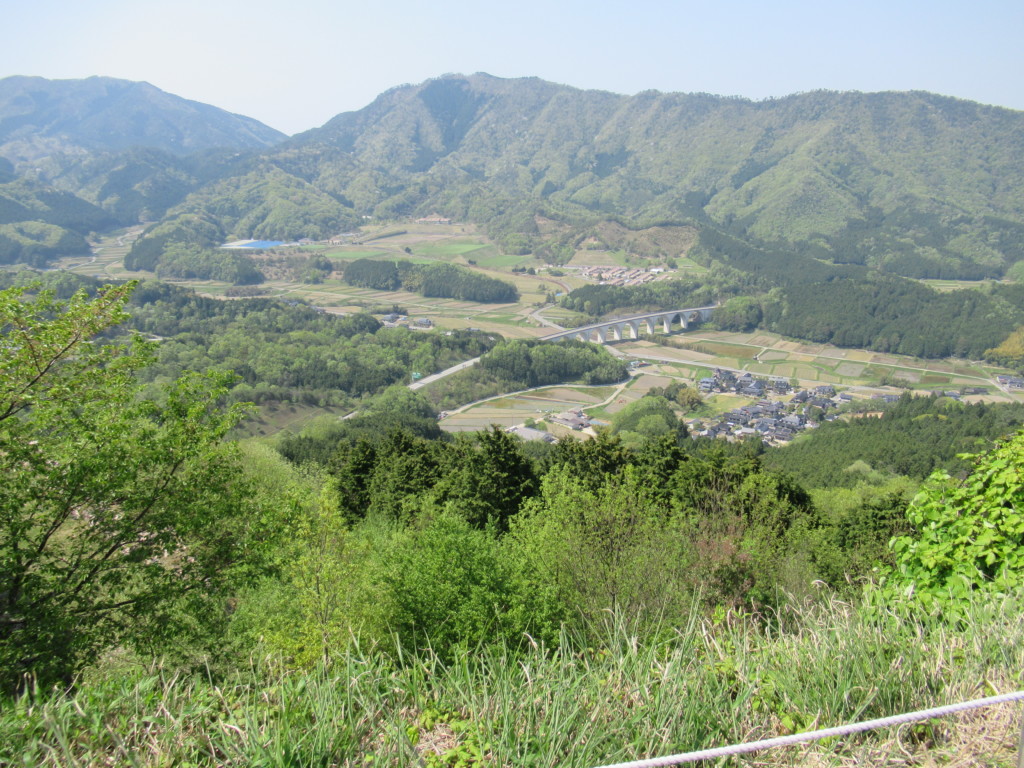 Of course, you will have great views of the surrounding mountains and the town below.
Seeing the sea of clouds from outside or inside?
The best time to view the floating castle is in October and November around sunrise (6:00 to 6:30) to 8am. If you want to see a sea of clouds from takeda castle, you should visit this castle, on the other hand, if you want to see a takeda castle floating on a sea of clouds, the best point is from Ritsuunnkyo(立雲峡) on the mountain slopes opposite the castle, which is famous for cherry blossoms. It is possible to reach Ritsuunkyo's parking lot by car. There are several viewpoint along a steep dirt trail. The lower decks can be reached in a few steps from the parking lot, but the best views are from viewpoints #1 , which is 40 minutes up the trail. It is required several natural conditions below to see "a floating castle on a sea of clouds", but it's worth a try.
October or November
A day before which is chilly night
A day which is sunny and warming up
Less wind
Do not forget to bring a flashlight and an outfit for cold weather with comfortable walking shoes.
Needless to say, most popular season is autumn, in which you can observe a sea of clouds. But, not only in autumn, you can enjoy Takeda castle in other season.
Spring:
There are cherry blossoms around Takeda castle including Ritsuunnkyo.
Autumn(September to October) :
Takeda castle looks floating in a sea of cloud.
Summer:
It is very hot, but you can enjoy blue sky with takeda castle.
Winter:
Takeda castle covered with snow is also very beautiful. You can go Ritsuunnkyo during closed period for takeda castle. But because of snowy road, even you have snow chain on your car, still difficult to get there.
Takeda castle
By train
last stop: Takeda station (JR)
By car
From Kyoto or Tottori
・Via route 9
About 2.5 hours from Kyoto
About 2 hours from Tottori
From Takeda station to the gate of Takeda castle, it will take 40 min(Several routes are available.)
Ritsuunnkyo
It is hard to access Ritsuunnkyo by public transportation. You need to take a taxi from takeda station to parking lots.
If you come by a car, you need to park at designated parking lot.
From wadayama IC, it will take 10 min by a car. Turn left at the takeda crossings, then you will see a sign for parking lot on the right side.
Parking lots: 500 yen. (There is a box to put in. )
Takeda castle
Takes 30-60 min to walk inside takeda castle.
Hours
8:00 to 18:00 (March to May)
6:00 to 18:00 (June to August)
4:00 to 17:00 (September to November)
10:00 to 14:00 (December to January 3)
Closed
January 4 through February
Admission
500 yen for adults (from high school student) only